Dogecoin can be called a lot of things, but slow and expensive isn't one of them. It's one of the fastest cryptocurrencies out there – much faster than Bitcoin or Litecoin. You won't have to wait ten minutes for your Dogecoins to show up in your wallet.
Dogecoin transaction fees are generally lower than 1/10th of a cent per transaction. If you're used to getting charged a fee with Bitcoin every time you buy or sell something on an exchange, this will feel lightning fast compared to that.
Mining Dogecoin
As opposed to most other cryptocurrencies,Dogecoins cannot be mined using specialized ASIC hardware designed for Bitcoin mining. In fact, mining anything on a home computer is largely pointless because modern video cards consume so much power that they're just not worth the electricity bill at this time. You can, however, still mine Dogecoins on your home computer using CPU mining, which is not only easy but also ensures that nearly anyone – even those without an expensive ASIC rig – can participate in the Dogecoin economy.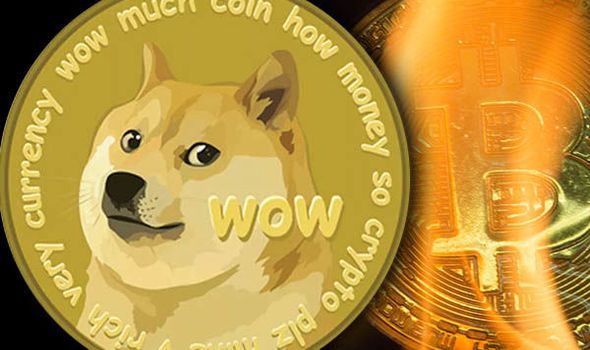 Dogecoin is based on Litecoin, which uses scrypt technology
That means CPUs and GPUs outperform specialized hardware like ASICs for Litecoin mining (and now Dogecoin mining) by a relatively large margin. The combination of extremely low transaction fees and very fast transaction times makes it one of the most promising cryptocurrencies available today.
Dogecoin is one of the most promising new cryptocurrencies on the block. Since its release, it's received an overwhelming amount of support from the crypt community – thousands of people mine this coin every day, and hundreds of merchants accept it as payment for both physical and digital items. The community has taken a fun approach to promoting their currency.
Dogecoin has lots and lots of supporters who are constantly promoting it online. Everyone loves these cute ShibaInu dogs, and Dogecoin is actually rising in popularity. Even people who aren't aware of cryptocurrencies know about Doge, and probably feel like investing a couple dollars into it just to see what happens.
So whether you're looking to buy dogecoin, mine it yourself, or use it to pay for something online. Dogecoin is the cryptocurrency of the future – get on board today.